Garage Door Maintenance Service
Back To Our Services
Garage doors are huge and made of tough materials. Their openers are made by reputable companies specializing in garage doors. They are well-designed so that each of its 300 or more components contribute and work together for its smooth operation. However, like any good piece of equipment, garage doors can malfunction, too. Minor problems may be corrected by simply following trouble-shooting tips, yet serious problems and their garage door repair solutions are costly. These problems could have been avoided by regular garage door maintenance service.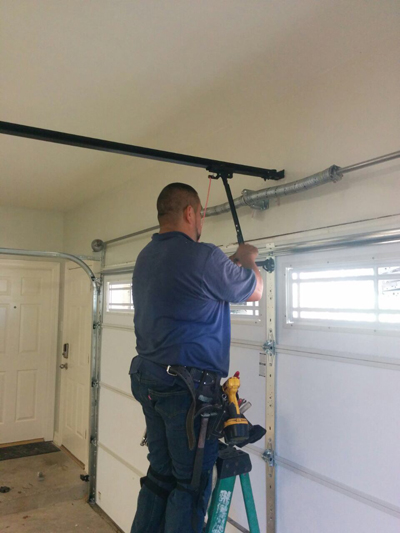 Feel Safe with Our Garage Door Maintenance Service

"Garage Door Repair in Cornelius" provides maintenance packages for garage doors and openers of all types, makes, and brands. We know how each part of these major components of your garage door system look and work and how each should perform. Due to thorough preventive maintenance inspections we readily identify what part needs adjustments, minor repairs or lubrication. This is something that cannot be done properly by those who are not trained for the job. Aside from a systematic and throrough visual inspection, additionally perform different tests like door balance, reversing mechanism, force setting, and photo eye tests to name a few. We will not leave any part of your door unchecked.

Yes, there may be maintenance procedures given in garage door owner's manuals that one can follow to identify problems with doors. Unfortunately, without proper training, knowledge, and experience though you would not know what to do when detecting problems that don't require just minor garage door adjustments as their solution. If after doing the force setting test for example, you find that the closing force of the door is excessive, would not be able to correct the problem if inexperienced. Only trained service technicians like our garage door specialists can fix the problem.

Reliable maintenance service keeps the entire garage door system operating properly with each of its many parts including the tiny screws, nuts and bolts adjusted, fastened or lubricated correctly. Clients who have availed of our maintenance packages have garage doors and door openers functioning properly for years. This is proof of our efficient maintenance service.

With the entire garage door system properly maintained by professionals comes the good feeling that you are safe from possible accidents caused by malfunctioning doors, and spared from having to shell out big amounts for costly repairs or garage door parts replacements.

Let us maintain your garage door and have our assurance that the money spent for this service is truly worth it. Peace of mind is priceless and that is what our superior maintenance service delivers to clients. We offer special packages from time to time so check our website and learn about the offers.